Mini Dental Implants
Are you wearing a lower denture and is your diet suffering? Would you like to enjoy food – and life – again? If so, make a dentist appointment with Dental Excel for a Mini Dental Implants consultation. Same day stabilisation.

Because of their smaller size, Mini Dental Implants are commonly used in cases of limited bone anatomy and increasingly are being used to make removable dentures more comfortable and easier to wear.
The wearing of full lower dentures, no matter how well constructed, can be a very difficult adjustment for many people – and they can find it hard to chew and enjoy their food ever again. This is particularly the case for the elderly, who find they have to stick to very soft, unsatisfactory food options and are really not getting the nutrition and nourishment required for their overall health. But now there is a solution: Mini Dental Implants.
Upper dentures can invariably be managed satisfactorily and if this is coupled with a lower denture stabilised with four dental implants, very significant masticatory function is restored and much more nourishing food can be eaten. Obviously, there has to be sufficient bone in the front of the lower jaw to enable four mini implants to be inserted but these are smaller than normal implants so this is a help with potential placement.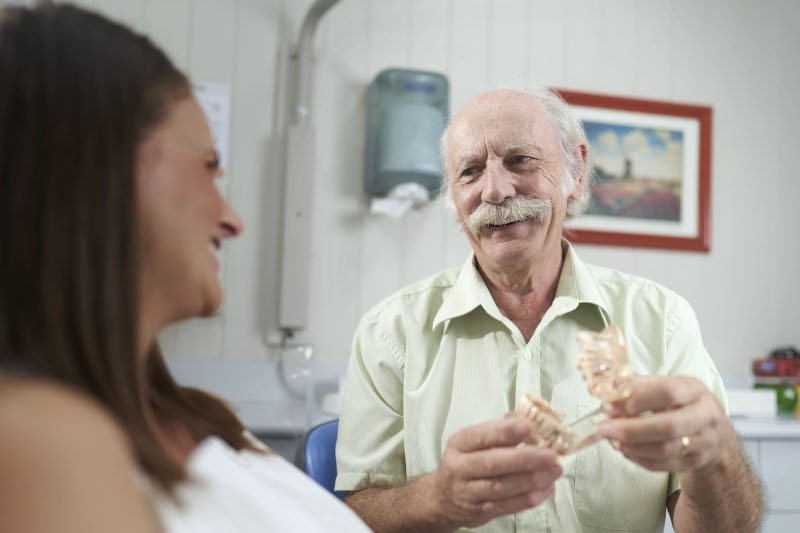 Advantages of Mini Implants
The advantages of the Mini Dental Implants for stabilisation of dentures include the simplicity of placement compared to full size conventional implants, the lack of any true surgery, which means the technique is much faster and less traumatic – making it much more suitable for the elderly and that it's a same day solution.
Dental Implants
The Dental Implant Centre at Beerwah Dental Excel offers patients a relaxed environment and high quality dental care. Replace missing teeth permanently and throw your dentures away for good with dental and mini implants.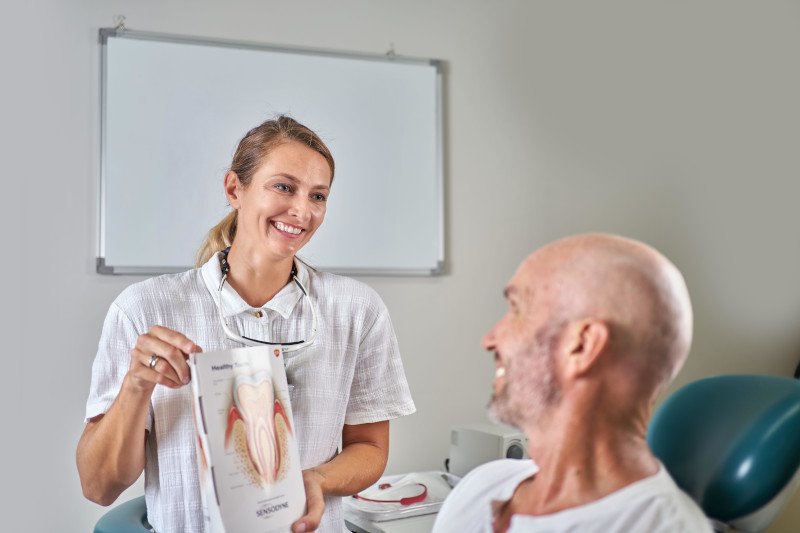 Existing or new dentures
The technique can be used with existing or new dentures. A patient can attend with dentures that have had prior modification, have the mini implants inserted and have their dentures connected to the implants. They leave that day with dentures that are immeasurably more stable.
The dentures are, of course, still removable as normal for cleaning etc.
Implant placement protocol
Basically a comprehensive examination of mouth and existing dentures is needed. This is carried out free of charge by Dr David Marley, at either Beerwah or Palmwoods.
Enough bone has to be present to make the technique viable. A preliminary X-ray is obtained to check for adequate height of bone. If this is satisfactory, then a CT Scan is required prior to implant placement to enable correct site selection.
Denture assessment
It is very important to realise that Dental Implants of any kind cannot be a solution for ill-fitting dentures. Many times dentures are found to be incorrectly made and not in balance with the normal structures of the mouth. For example, they are incorrectly extended.
The importance of well-fitting dentures
Dentures need to be well-made and fitting correctly. There are three common scenarios:
1) If the dentures are ill-fitting and need replacement, new dentures are constructed and then Dental Implants are inserted and the lower denture attached.
2) In the instance of dentures being well designed but loose due to having been worn for some time, the dentures are first relined to fit correctly before moving on to the Dental Implant stage.
3) For dentures that are fairly new, well constructed and a good fit, it is possible to move immediately to Dental Implant placement and Denture Stabilisation.
Browse more Dental Excel Dental Treatments