Dental Excel Bracken Ridge
2/57 Gawain Road, Bracken Ridge, QLD 4017
Call us on: (07) 3261 4222
email us at:
brackenridge@dentalexcel.com.au
Opening hours:
Mon: 8:30 am – 6 pm
Tues: 8:30 am – 5 pm
Wed: 8am – 5 pm
Thur: 8:30 am – 6 pm
Fri: 7:30 am – 5 pm
Sat: 8 am – 1 pm (every Saturday)
Send us a message
We'll get back to you as soon as we can. If your message is urgent, please contact your Bracken Ridge dentist by phone or call in.
Dental treatments at Bracken Ridge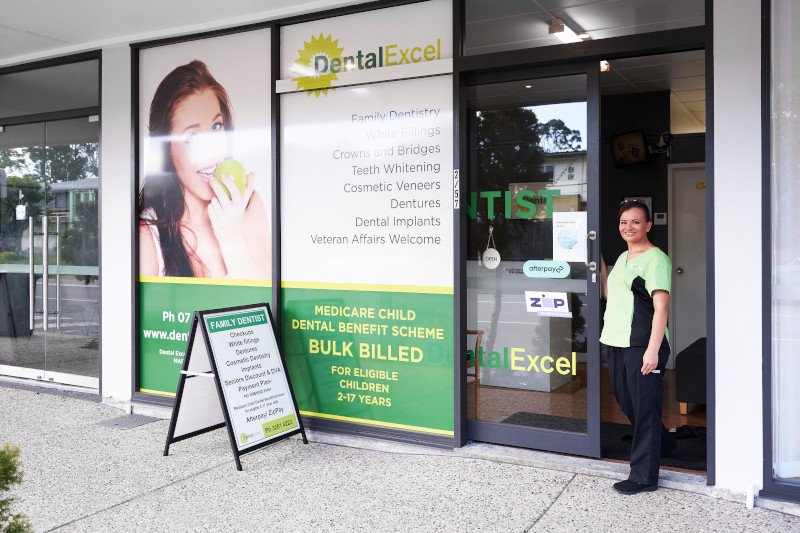 Get a warm, friendly welcome at Dental Excel Bracken Ridge and receive high quality dental care for all the family. If you are nervous about visiting the dentist, talk to us and let us help, we're here to help you reach your dental goals and keep your teeth for life.
Find out more about us and meet the team.
We offer a range of payment plans to help spread the cost of your dental treatments and help you meet your dental goals. No interest options available, terms and fees apply. We also accept major credit cards and health funds.
Eligible children go free at Dental Excel under the CDBS scheme. Find out more about how to pay for dental care at all our locations.