Cosmetic Dentistry at Dental Excel
The term cosmetic dentistry incorporates many dental procedures such as dental veneers, dental crowns, dental bridges and teeth whitening. At Dental Excel, cosmetic dentistry is not only focused on the aesthetics of your smile, it's also about ensuring your teeth bite together correctly, your jaw is in perfect alignment and your muscles are working in harmony.
Many patients come to Dental Excel for cosmetic dental treatments to achieve the smile they have always desired. A complete smile transformation from Dental Excel incorporating cosmetic dental treatments can make you feel more confident about your appearance have the best of both worlds, a smile that's as beautiful as it is healthy, so you no longer have to live with missing, chipped, discoloured or crooked teeth.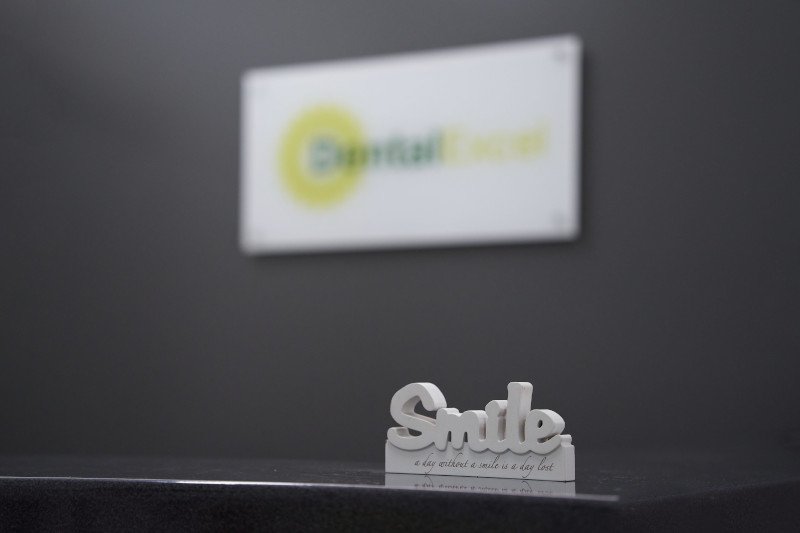 Teeth Whitening
At Dental Excel, teeth whitening dentist appointments have become one of the most popular of all cosmetic dental procedures. We use Zoom! whitening using a light or provide a home-use system.
Dental Implants
The Dental Implant Centre at Beerwah Dental Excel offers patients a relaxed environment and high quality dental care. Replace missing teeth permanently and throw your dentures away for good with dental and mini implants.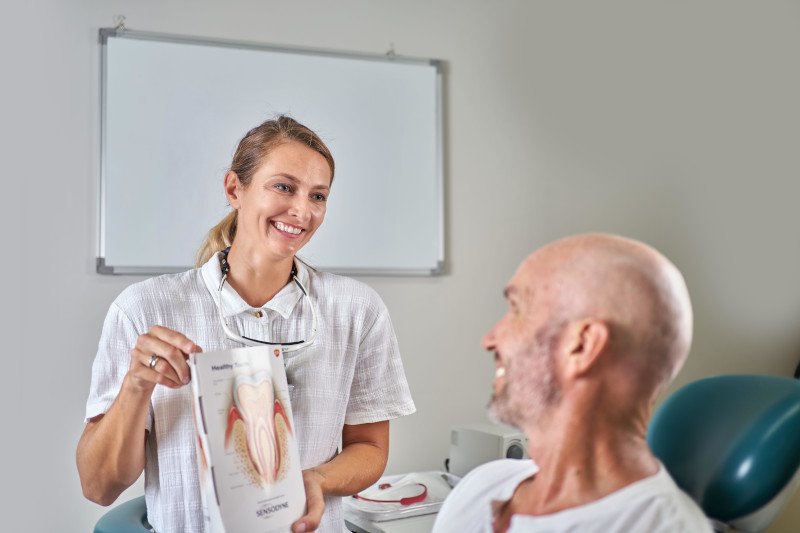 Much more than straight, white teeth
A dental crown is an option that's recommended by the Dental Excel team when your tooth requires additional strength or protection. A crown covers your tooth completely and is made by a technician in a dental laboratory from high quality porcelain. A dental crown may be the ideal solution for a tooth that has been broken in an accident or sports injury, has undergone root canal therapy or when a large amount of natural tooth structure has been removed due to severe tooth decay.
Receiving a dental crown option requires several dentist appointment visits to Dental Excel. Following a comprehensive examination you Dental Excel dentist will create impression moulds. They will then carefully colour match your crown so that it blends seamlessly with your natural teeth thereby creating the flawless integration of the restoration.
At your next Dental Excel dental appointment, which will be in approximately two weeks, your dental crown is assessed for colour, appearance and comfort. Your new dental crown is then bonded in place restoring appearance and function.
Similar to a dental crown in its preparation, a dental bridge from Dental Excel is used to restore for and function when you are missing one or several teeth. A dental bridge is secured by healthy, natural specially prepared teeth on either side of the space and offers a long-lasting solution.
When you're missing one or more teeth it can affect more than your ability to chew and speak clearly, it can also negatively impact on your confidence, oral and general health. Additionally, you may find that over time the shape of your facial profile may change, along with your natural bite as teeth on either side of the space can move out of alignment.
Like a dental crown, receiving a dental bridge from Dental Excel will often involve two dentist appointment visits. The first will be to prepare your supporting teeth and create impression moulds for a dental technician. Your second appointment will be to place your dental bridge.
By replacing missing teeth through 'bridging' the gap, a dental bridge from Dental Excel can help restore your function, improve your oral health and alleviate pain that can be the result of an incorrect bite.
One of the most popular cosmetic procedures from Dental Excel is dental veneers. Dental veneers can easily correct imperfections such as gaps, chips, stains or misshapen teeth allowing you to smile more confidently.
Veneers may be done in 2 ways. Direct Composite veneers are where the surface of the teeth is built up with white composite filling material often with the use of pre-formed molds and then shaped and polished to suit the new smile. This is usually done with either no or very minor drilling of the teeth. This usually means that the smile can be transformed in one sitting and with minimal discomfort. In this way both shape and especially shade can be changed to provide the smile which is desired. This technique gives good longevity and also the ability to easily repair any damage/chip which may arise in the future. They can provide a cost effective smile transformation if this is desired.
True porcelain veneers are thin, finely crafted custom-made shells bonded to the front of a tooth. Receiving veneers from Dental Excel will often require just two appointment visits; the first, to prepare the teeth receiving the veneers and the second to place them. The advantages are that veneers manufactured in a laboratory will preserve their appearance for many years as the material is harder and more impervious.
During preparation, your Dental Excel dentist will remove a very small amount of tooth enamel. This is so when your veneers are placed, your teeth still look completely natural and blend seamlessly with the adjacent teeth. Once prepared a detailed impression mould is made and sent to a technician at a dental laboratory who creates your veneers.
At your second Dental Excel appointment, your veneers are examined for fit and comfort, any required adjustments are made before they are permanently bonded to your teeth. Although extremely fine, porcelain veneers are strong, durable and stain resistant. With correct care and regular check-up appointments at Dental Excel, your veneers will enable you to enjoy a beautiful smile for many years.
A straight, white and healthy smile can enhance your appearance and confidence personally and professionally. Discover how your smile could benefit from cosmetic dentistry, schedule a consultation dentist appointment with the friendly and helpful team at your local Dental Excel practice.
More cosmetic dental treatments
Orthodontics is dentistry dedicated to the prevention and treatment of the misalignment and bite of the teeth and jaws. The treatment aims to achieve a functional bite and attractive cosmetic appearance.
We offer Zoom! teeth whitening system for faster, brighter results. Talk to us about your smile goals and let us help you.
Dr Shirly Atia offers facial injectables and dermal fillers to enhance your smile and tackle fine lines. Treatments available at Beerwah, Palmwoods and Wurtulla Dental Excel locations.