Clinique Matrice at Dental Excel
Located in the district of Toowong, Clinique Matrice is a comfortable, nurturing place to enjoy advanced facial therapies for ladies of all ages. Now Elaine brings HIFU anti-ageing therapy to you locally in north Brisbane and the Sunshine Coast at two Dental Excel locations.
Call Elaine to book your consultation today on (07) 3871 3377.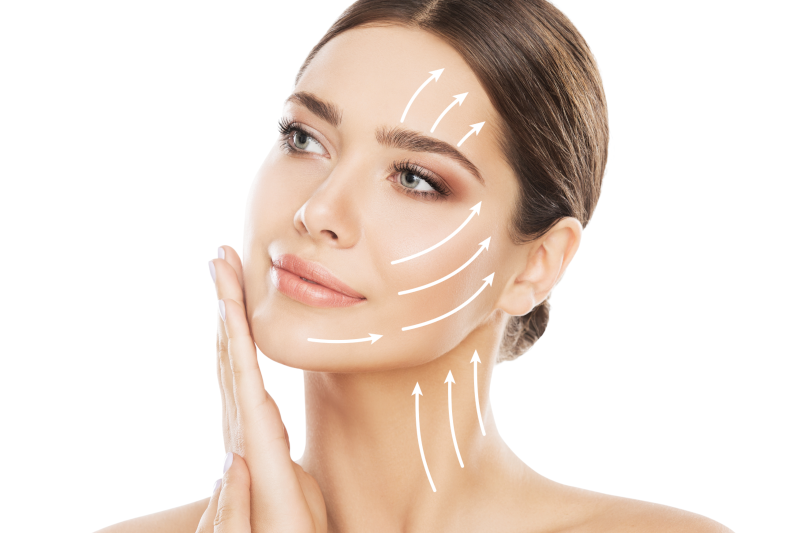 HIFU (High Intensity Focused Ultrasound) is taking the world by storm as the latest in non-surgical facial uplifting treatment. Non-invasive HIFU is fast becoming the go-to anti-ageing treatment for today's celebrities and is endorsed by Australia's very own Kerry Armstrong.
HIFU penetrates deep into the facial tissues using focussed ultrasound energy. Less damaging than laser treatments, HIFU can improve skin tone from within, stimulating new collagen growth and naturally lifting sagging skin.
The benefits of HIFU
HIFU can help with some of the common signs of aging:
Reduces deep wrinkles and fine lines
Tightens and smooths
Improves definition
Rejuvenates and refines
Contours and sculpts
Lifts and firms jowls and cheeks
HIFU therapy can bring benefits to ladies of all ages and skin types:
Full effects seen after 3-6 months
Look 5-10 years younger with tighter, smoother skin
Reduce fine lines and wrinkles
Reduce pore size
No downtime
No chemicals – 100% natural – focused ultrasound
TGA approved technology
Completely non-invasive, non-surgical face lifting
Latest TFA approved technology
Vegan friendly
Maintains a glow in younger skin
Clinique Matrice treatments available
HIFU Facelift Package
With prices starting at just $500, the HIFU Facelift Package delivers many of the benefits of traditional options without the price tag. Forget about invasive surgery, chemicals, penetrating potions and damaging lasers and relax with a completely different approach to anti-aging treatment of the skin.
Package includes a comprehensive consultation, full deep-lifting HIFU facial therapy, skin care pack and follow-up appointment at three months.
The HIFU Glow Facial
The HIFU Glow Facial is perfect for younger skin and helps to maintain natural radiance and a youthful complexion. Wipe away fine lines and wrinkles, reduce open pores and rejuvenate the skin.
Targeting the upper layers of the skin and addressing specific areas of concern, the HIFU Glow Facial is a refreshing treatment to stimulate collagen rejuvenation.
Reduce fine lines and wrinkles
Target specific areas of concern
Close large pores
Collagen regeneration
Shallow treatment targeting the upper skin layers
Frequently Asked Questions
Is HIFU therapy painful?
Elaine has the latest state-of-the-art centreless HIFU technology. This is much faster and more comfortable than older technology. Most people who have experienced the old HIFU see a marked difference in the comfort levels.
How long does it take to see results?
Many people experience an immediate improvement following treatment. HIFU works by stimulating your body's natural healing and regeneration process to build new collagen. This process can take up to 3-6 months to develop fully. Results may vary.
How long does it last?
Once the final results are achieved, they can last much longer than many common invasive cosmetic anti-ageing treatments.
Are there any needles involved?
HIFU therapy is a non-invasive anti-aging treatment using targeted ultrasound to penetrate beneath the skin. No needles or lasers are used.
Is there any downtime?
The HIFU technology is safe and there is no downtime. Elaine will discuss your treatment plan with you during your consultation.
How long do HIFU sessions last?
Treatments can take from between 30 minutes to two and a half hours, depending upon your personal treatment plan.
Clinique Matrice is a Friend of Dental Excel, sharing the spaces within the locations. Dental Excel does not recommend or endorse any treatments offered by our friends. Please contact Elaine directly on (07) 3871 3377 to discuss her treatments and to book your appointments.
Appointments will be subject to availability and Elaine will travel to the Sunshine Coast and Bracken Ridge locations for your treatments.