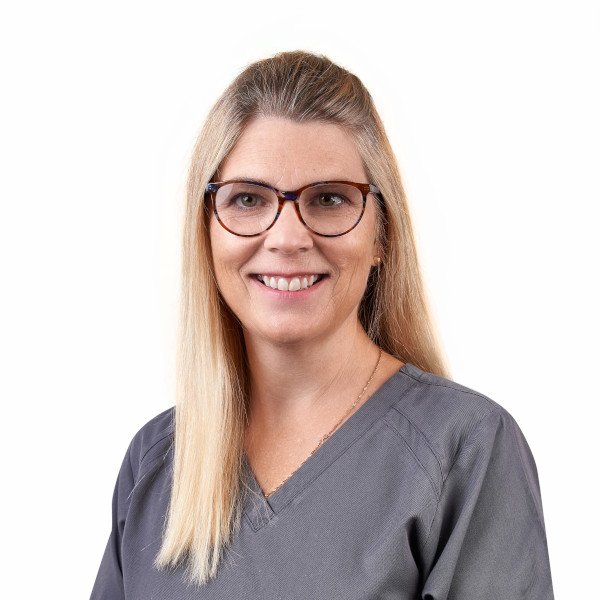 Dr Emma Manse graduated from London Hospital Dental School in 1998. She practiced in both NHS and Private practices on the South Coast of England prior to emigrating to Australia in 2004, at which time she joined Dental Excel.
 You can find Emma Manse practicing at Palmwoods and Wurtulla. Give our Sunshine Coast dental clinics a call to book your next dentist appointment.
Emma is inspired by the versatility of being a dentist. One appointment could involve dealing with a terrified child and helping them become relaxed so by the end of their appointment they're laughing and having fun, while for another patient it's being part of a long journey to build a rapport and rejuvenate their smile and oral health.
Whatever the presenting issue Emma feels privileged to be part of a patient's decision to get themselves healthy. She takes a holistic approach to healthcare focusing on the preventative side of dentistry; advising patients how to maintain their oral health and keep stay healthy. There are many medical conditions that impact on your dental and Emma can advise you of potential problems and treatment options and solutions to negate or minimise their impact.
In addition to general dentistry, Dr Manse has a particular interest in all aspects of restorative dentistry, paediatrics (children's) and prosthodontics (dentures). Emma particularly enjoys family dentistry, watching children grow from deciduous (baby) teeth though to adulthood and then seeing them come back with their own children.
Most weekends Emma and her husband Sven ferry their children to various sports. She is a committee member of Kawana waters swimming club where her eldest son swims competitively in the senior squad and her daughter also swims.
In her limited spare time she enjoys cooking and baking, sports, music, fitness as well as spending time gardening with her husband and Border Collie who does most of the digging.